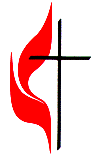 Trinity United Methodist Church began as the Seven Hills Methodist Outpost sponsored by Breckenridge Street Methodist Church. The first service was held in the auditorium of the Seven Hills Elementary School on March 6, 1960 with 52 people attending. The Church was officially organized on May 22, 1960 with 36 members and was received into the Louisville Conference on May 27, 1960.
The present sanctuary and education building were complete in 1963. Further construction occurred in 1969 with the inclusion of a basement, and the present fellowship hall was completed in 1985. At the charge conference on July 29, 1973, approval was given to purchase the building at 1501 Trinity Drive to be used as a parsonage. In April 1978 an addition to the parsonage was completed. The renovation of the sanctuary was completed in April of 1997 with most of the work being completed by Church members.
The pastors of Trinity UMC have been:
James T. Walker 1960-62

Jack Keeney 1962-72

George Hobbs 1972-75

William Strickland June 1975

Charles Hulse, July 1975 -76

Thomas Eblen 1976-1984

Reid Thompson 1984-85

Lamar Mattingly 1985-1990

Ted Burke 1990-1997

Rob Hughes 1997-2001

Patricia Smith 2001-2005

Leighton Thomison 2005 - 2008

Rev. Wayne Burt 2008 - 2009

Jess Russell-Stearns 2009 - 2011

Karla Fullwood 2011-Present
Trinity is a mix of all ages. There are activities for senior adults and young adults as well as for youth and children. Average attendance for worship on Sundays is 55 with approximately 30 in Sunday school class.